Anglican Church of Southern African
Financial overview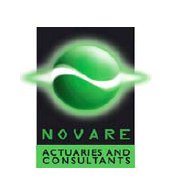 Financial markets suffered major blows this month as the global credit crisis intensified to unprecedented levels. The FTSE/JSE All Share Index ended heavily in the red, down a whopping 13.2% for the month. Heavyweight Resource stocks were hard hit, down a staggering 21.9% for the month while Industrials and Financials did relatively better, yielding -7.7% and -2.1% respectively for the month.

Fears of global recession and heightened risk aversion have sent commodities plummeting. For the month, the oil price fell 13.9%, the copper price fell 14.5% while the platinum price fell 31.8%. The gold price held up exceptionally well as investors poured funds into the metal to benefit from its traditional safe haven status. This precious metal rewarded investors with a return of 5% in most difficult market conditions. The fall in commodity prices has devastated Resource stocks; for the month Anglo American PLC was down 31%, BHP Billiton PLC was down 21% while Sasol Ltd lost 18%.

The listed Property sector fared better, down 3.3% for the month while the Bond market cheered investors by returning 2.4%. The Bond market did well despite the Rand weakening considerably over the month. The Rand closed at R8.24/$, having depreciated by 7.1%. Rand weakness tends to benefit Resource counters and hurt Bond performance but this did not play out in these unique market conditions. The driver of the markets has been fears around global financial markets collapsing as access to credit has rapidly diminished.

The country also experienced major political developments but these did little to affect markets. The Commander in Chief of the country, Thabo Mbeki, resigned despite his term of office coming to an end in about six months time.
---
Links